Digital Marketing for Startups: How it overcomes the Challenges and Benefits the Startups
April 18, 2019
Are you willing to start a startup? There are many challenges you can face in this process. These challenges can be related to capital, competition, startup idea, ignoring customers, ignoring the importance of digital interface, etc. But the most common challenge is poor marketing techniques.
80 percent of consumers search for products and services online. Also, consumers prefer surfing about different shops, service providers near them. Hence it is important to have an online presence.
There are many Challenges Startups Face in their Journey
This is the most common challenge faced by startups. Though there are many ways startups can gain capital; banks, loan offering services, investors, etc. But the cost of startups is unpredictable. There can be any uncertain circumstances where startups may have to bear extra cost than estimated. Usually, startups grow at a slow pace and hence it takes a longer time to achieve break-even point.
Competition is always tough for startups. Because there are a lot of well-settled organizations in competitions. To beat the competition, startups should be perfect in every aspect. The startups can analyze competitors and decide strategies accordingly. Competitors can be ahead of you in various ways such as technology, capital, revenue, leads, brand image, consumer loyalty, etc. It is a tough job to gain the trust of consumers in less time. Plus it is difficult to get ahead in means of technology.
Startups spend most of the capital on product development. The second largest share of capital is spent on marketing. It is believed that startups should be more active in their marketing campaigns to gain excess popularity in less time. The challenges can be related to skilled marketing resources or poor marketing knowledge.
Usually, startups start their ventures depending on few clients. Time being startups might see a drastic fall in the lead generation scale. Getting leads is a real tough challenge. Startups might not understand the right way to attract prospects. Though if they successfully attract prospects, they might not be able to convert them into clients.
Every startup should create their own brand. Branding can add value to the business. It involves various aspects such as logo creation, brand name, brand tagline, etc. the process takes a huge time and efforts. To increase brand awareness, an ultimate method is used that is called promotion. Many startups lack the knowledge of brand promotion.
Let us See How Digital Marketing can be Helpful in Overcoming all the Above Challenges
Comprehensive Digital marketing strategies for startups is an essential step towards success. Startups should take help of digital marketing professionals. Using the internet for startup marketing is a vital approach which brings greater revenue in less time. Before heading towards benefits of digital marketing in startups, let us see what all is involved in digital marketing for startups:
1. SEO
SEO as in search engine optimization plays a vital role in startup optimization. It is essential to design an SEO-friendly website. Search engine optimization is all about keywords. Startups should understand which keywords are more suitable for their business. Digital marketing services prefer keywords with geographical locations. For instance, 'best bookstore in Chicago.' the keywords should be the long tail and meaningful. Since the percent of voice search is increasing at a rapid pace, it is essential to consider this fact while deciding keywords.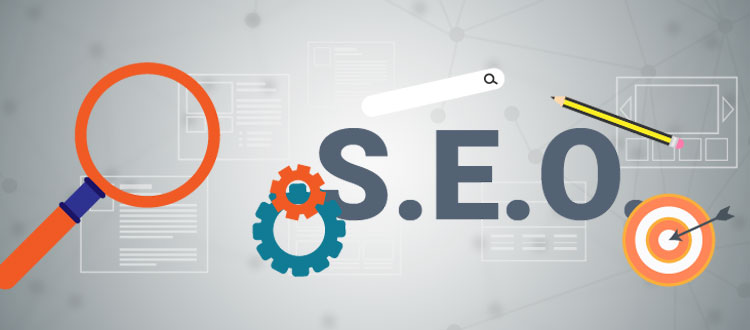 As per experts, the keywords should be long tail. If you are targeting keywords for voice searches, then you should consider whole sentences. Because users tend to talk in whole sentences with voice recognition devices. Search engine optimization techniques involve two types.
First is off-page SEO and second is on-page SEO. Off-page SEO includes the sharing of content on different platforms and guest blogging. There are various tools such as Moz, keyword planner, SEMrush, etc. In on-page SEO, the website developers should include all primary and secondary keywords in titles and subheading. A website has so many different elements. There can be text, images, animations, buttons, dropdowns, videos, etc. on a website.
In on-page SEO, developers need to define all these elements so that Google crawlers understand the meaning of each image, video, button, etc. Other tasks involved in Search Engine Optimization Services are classifieds, article submissions, video submissions, image submissions, etc. The main objective of these submissions is to gain valid backlinks. Backlinks are a form of recommendation. When a website with excellent traffic mentions your name or link, then it is offering you backlinks. Why would any established company do so? You can offer brilliant services to such organizations to get testimonials in the form of backlinks.
2. PPC
Pay per click is all about paid ads. Pay per click may be a variety of selling that permits digital marketing services to show their ads on totally different browsers and social media platforms. The merchandiser should pay money for that ad only if an individual clicks on the ad. This whole method needs loads of stages. Google has continuously followed strict rules with their PPC campaigns. PPC management services around the world will show their ads on Google pages. There's no fastened value to pay money for the ads. Anytime a user clicks on the ad, the merchandiser should pay as per bidding set there to the explicit ad. Paid ads will be done on Facebook, Instagram and even on LinkedIn. Paid ads may also be displayed on YouTube.
The paid ads require a campaign setup. Every campaign has multiple teams of ads and every cluster has multiple ads. These ads require keywords.  Ads re-displayed on Google's pages with a headline, a link, and long description. Everything should be crammed with keywords.
PPC management services providers sometimes strategize totally different keywords for these ads. Primary keywords get an area in title and link whereas secondary keywords get an area in descriptions. Currently, allow us to move to the foremost troublesome half. Bidding! Bidding of paid ads has ne'er been simple for marketers.
No surprise the AdWords resources get smart wages. Bear in mind that google or publicist doesn't set the price of a click. It fully depends on keyword usage. For example, you're willing to showcase a billboard for shoe shop in NY, you'll use this as a keyword. Currently, you'll imagine the quantity of shoe shop in NY and relative competition.
Since there's immense competition, you would possibly bid higher to urge an area within the high four ads. Or in another case, assume you're a packaging company within the United Kingdom. Your keyword is 'Best package company within the UK'. There will be variant package corporations within the United Kingdom. To attain an area on the primary page of Google, your marketers have to be compelled to bid higher.
3. Content marketing
Content is ruling the globe, and original and distinctive content is important for the expansion of each business. It incites and encourages digital promoting activities and acts as a pillar of search engine optimization, that isn't possible without excellent content. Make sure your content offers excellent information to the users by focusing on writing extraordinary and exclusive content with correct keywords.
Startups should have a transparent content promoting strategy to become a number one on the web. There are sure fundamentals that you want to address before developing content for your website. Data regarding your own product and services and the way they're helpful to your target market. The content on the website of a startup mustn't merely be an info text, however, it ought to bring up very well. However, it solves real-life things for prospective consumers of a product or service.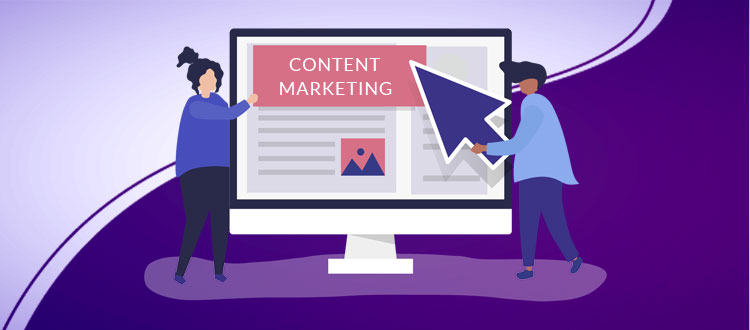 Moreover, content should not be merely targeted to potential customers, however, it ought to conjointly cater to the present customers. Content marketing also involves consumers. This technique is the most effective one. Startups can consider engaging consumers in the content marketing campaigns. Consumers should be able to contribute a small share of content dedicated to that particular brand. Starbucks conducted a similar content marketing campaign a few years back where they offered consumers blank glasses. The brand asked consumers to paint or draw on those blank glasses and send the images of those glasses.
Consumers also wrote special messages with those designs. This campaign gained a lot of consumer trust and brand loyalty. Though this example is not of a startup this type of content marketing can definitely help your business in any stage.
4. Social media marketing
Social media marketing requires startups to be active on different social media platforms. Startups can create business pages on Facebook, Instagram, Linkedin, etc. Facebook has 2.27 billion monthly active users. There are millions of business pages on Facebook. Similarly, startups can utilize Instagram for the same purpose. Social media is no longer for posting images and making friends. It has now become a platform for businesses. Startups can not only attract new prospects but also specifically target them. It helps startups retain and manage clients.
To retain customers, it is important to engage them. And for engaging customers, startups can use social media platforms. Facebook has introduced some new features for business pages like a Shop button. Users are allowed to make a direct purchase from Facebook business pages with this button. Startups can generate loyalty in customers by replying to each comment and each post.
Users use social media to hare reviews about products and services. If startups keep replying such comments, then they can solve customer's queries. Another way you can use social media platforms to postpaid ads. All the social media channels offer sponsored ads where businesses can post text ads, video ads, image ads, blogs, etc. Comparatively to Google AdWords, social media ads are less expensive.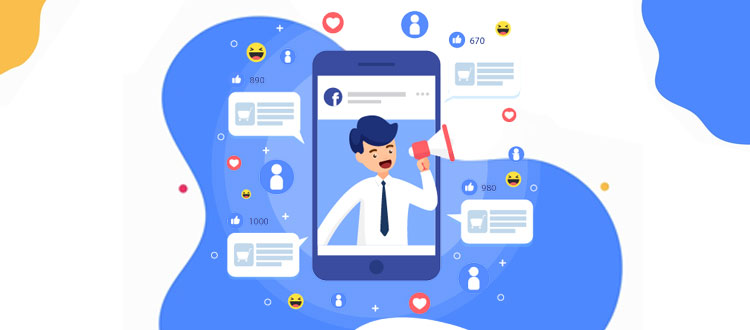 The best part about this type of digital marketing is that businesses can customize the reach of ads and other content. It can also analyze the performance of social media pages and ads. The analysis tells about details such as how many people have seen the post or ad, how many people have reacted to the post or ad. It can also tell about the reach of ads. Businesses get the privilege to decide what age group to target, what should be the demography of the targeted audience, what should be the gender of the targeted audience, etc.
It is essential that marketers should be aware of the ever-changing algorithms of social media platforms. Businesses should keep in mind that the ad budget should be feasible and should make sure the campaign earns expected return on investment.
5. Email marketing
Email marketing services is no longer restricted to the B2B industry. It can be helpful in lead generation, lead nurturing and lead conversion. Whenever any action is performed on the website, such as visitors click on a certain page or button, businesses get an alert. You can ask visitors to fill forms that have their details such as email ID, name, contact number, etc.
Once you get the details through forms, you can send emails to the prospects that have appealing content to attract users. Email marketing tools are used to achieve optimized results. These tools involve MailChimp and Constant Contact which can sort the list of prospects and manage them.
Additionally, to these tools also display minute details such as which prospects received email, which prospects opened the emails, which prospects clicked on the CTA, etc. With this analysis, startups can build email strategies for those who did not get converted. Emails are also sent to offer various discount coupons, offers, etc. Marketers can send invitations to events. Prospects and target audience dislike reading long and lengthy emails.
Make sure the email content is short and crisp. Also, the content should be non-promotional. If businesses add any promotional content, then there are high chances of getting into spam. Even the subject line of emails should be non-promotional and inbound.
6. Display ads
Digital marketing not only uses various tools and technologies but also use artificial intelligence and big data. With the help of these two technologies, companies can display their video or image ads to those who are searching for similar products or services.
For instance, when any user searches for 'latest smartphone' keyword, then you can show him your ad whenever he surfs. This process is also known as personalization. These ads can be in form of videos and images.